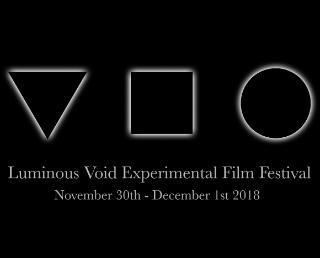 Kino Hospital & Sisyphus Condition
Luminous Void Experimental Film Festival | Kino Hospital - Jann Clavadetscher, 2017, 60 mins
Sisyphus Condition - Ieva Balode, 2018, 11 mins
(Kino Hospital - Jann Clavadetscher, 2017, 60 mins)
Kino Hospital is a visually dazzling meltdown of a sci-fi thriller, an assault on narrative, genre and the sensorium by EFS filmmaker Jann Clavadetscher. It explores the consequences of a handful of scientists getting scattered around the globe after a failed experiment in the laboratories of the Kino Hospital. They are forced to continue their work but their return seems highly unlikely. While the evil Dr. Baron Von Mertzbach enjoys his peace, the neglected, dissatisfied and deranged audience seeks revenge.
(Sisyphus Condition - Ieva Balode, 2018, 11 mins)
Sisyphus Condition depicts a man living on a remote rocky island where only stone and ocean surrounds him, who seems to do some meaningful task. He is carrying stones, sometimes burying them and sleeping on them. He continues doing the same tasks, never revealing to the viewer the reason for his work. This Super-8 film by Ieva Balode features frequent EFS collaborator Cillian Roche in the leading role.